This website is a collection of my work as a multi-disciplinary designer for the last 10 years.
Celebrating the 25th anniversary of People's Instinctive Travels & The Paths Of Rhythm Get On Down collaborated with A Tribe Called Quest on a deluxe 45s box set edition of their debut album.
Set across eight 7″ records, the tracklisting has been resequenced with input from the group – 'Footprints', for instance, moves from earlier-on to the final side of vinyl.
The edition includes one rare bonus song 'If The Papes Come' which was the B-Side to the 'Can I Kick It?' single. Additionally three extra songs 'Pubic Enemy', 'Go Ahead In The Rain' and 'Description Of A Fool' – which were only included on CD and cassette pressings of the original album – make their way into the box set.
Pressed on to small hole 45s with individual picture sleeves, the singles are housed in a deluxe, fabric-wrapped carrying case with complete wrap-around album artwork. All songs have been remastered by legendary engineer Bob Power, who engineered the original album. Limited to 1000 copies.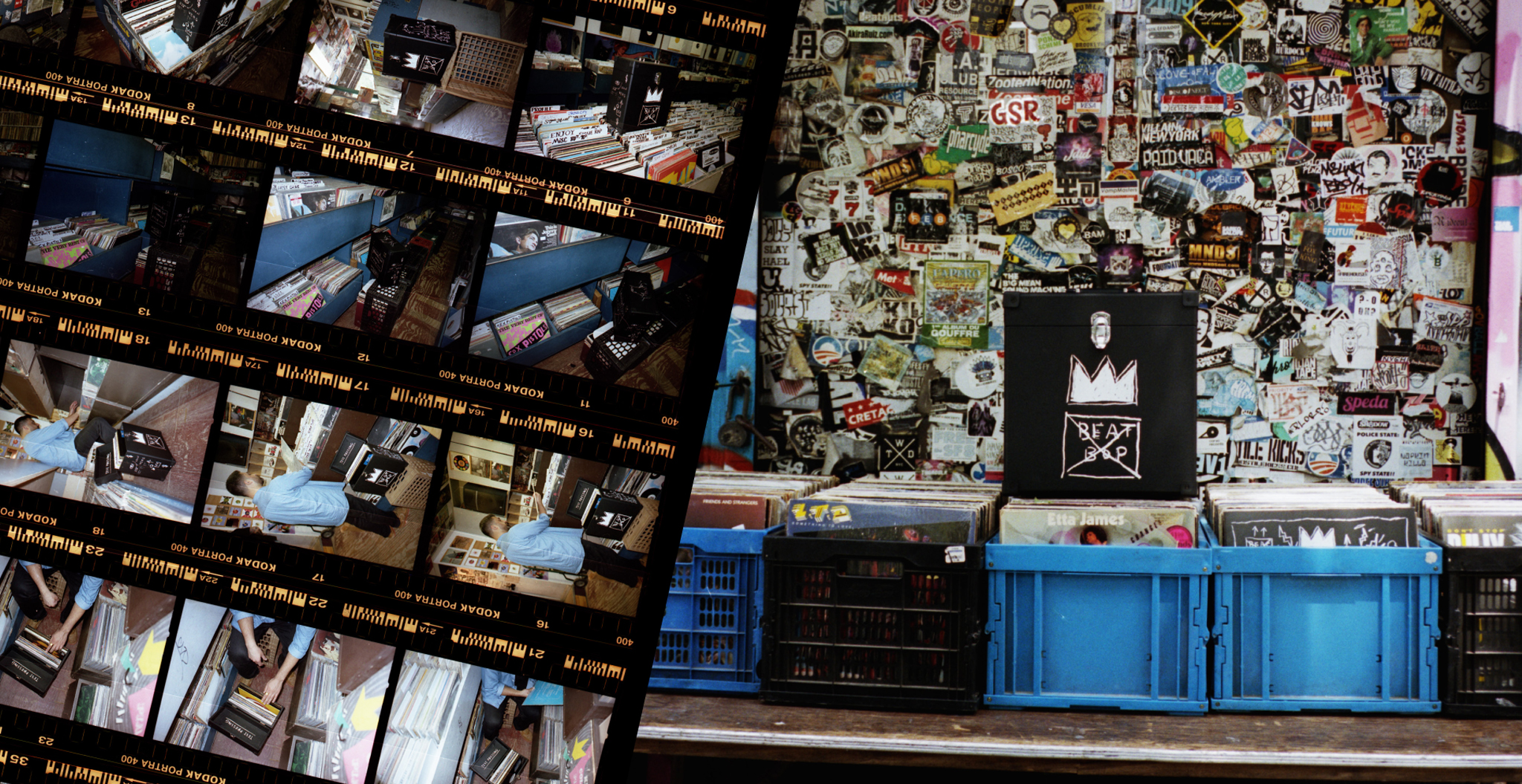 This Beat Bop Record Box includes officially licensed artwork from Jean-Michel Basquiat on a premium record carrying case. Only 1,000 of the record carry case exist and were never produced again after this run.
We created a look book and a campaign to promote the release on social media and fashion & culture blogs like highsnobiety.
Holding up to 50 records, this ultra-sturdy record case, with an interior tiled with Basquiat's famous crown logo, is a true and literal work of art, covered in classic images from the original Tartown Records version of the 1983 classic hip-hop track "Beat Bop".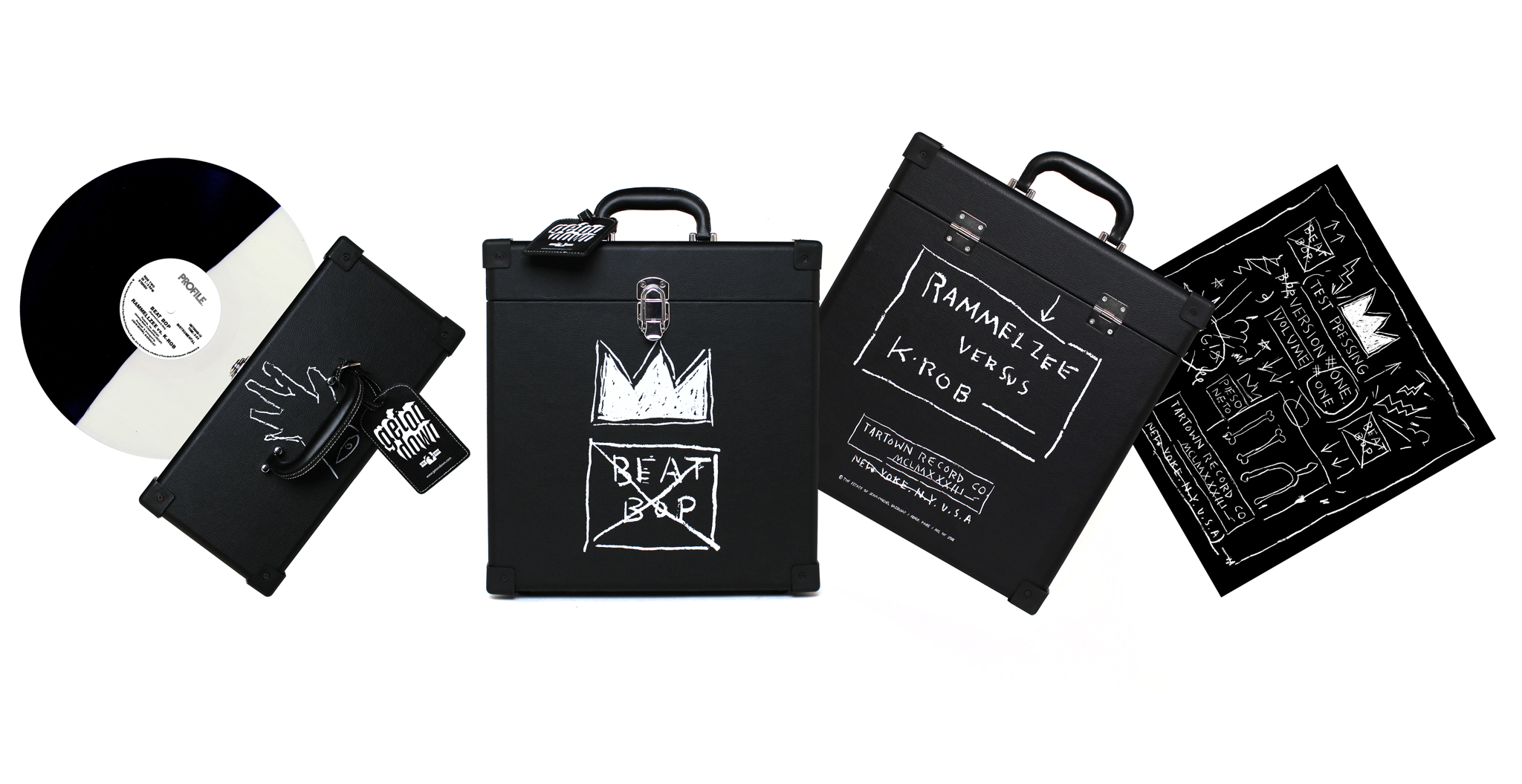 Jean-Michel Basquiat passed away in 1988 and Rammellzee left this Earth in 2010. With this Record Box, Get On Down celebrates and remembers Basquiat's important contributions to the formative years of hip-hop, visually and on wax. And besides being a "trophy piece," the Box is a vision of ultilitarianism, which will keep your most previous wax safe for years to come.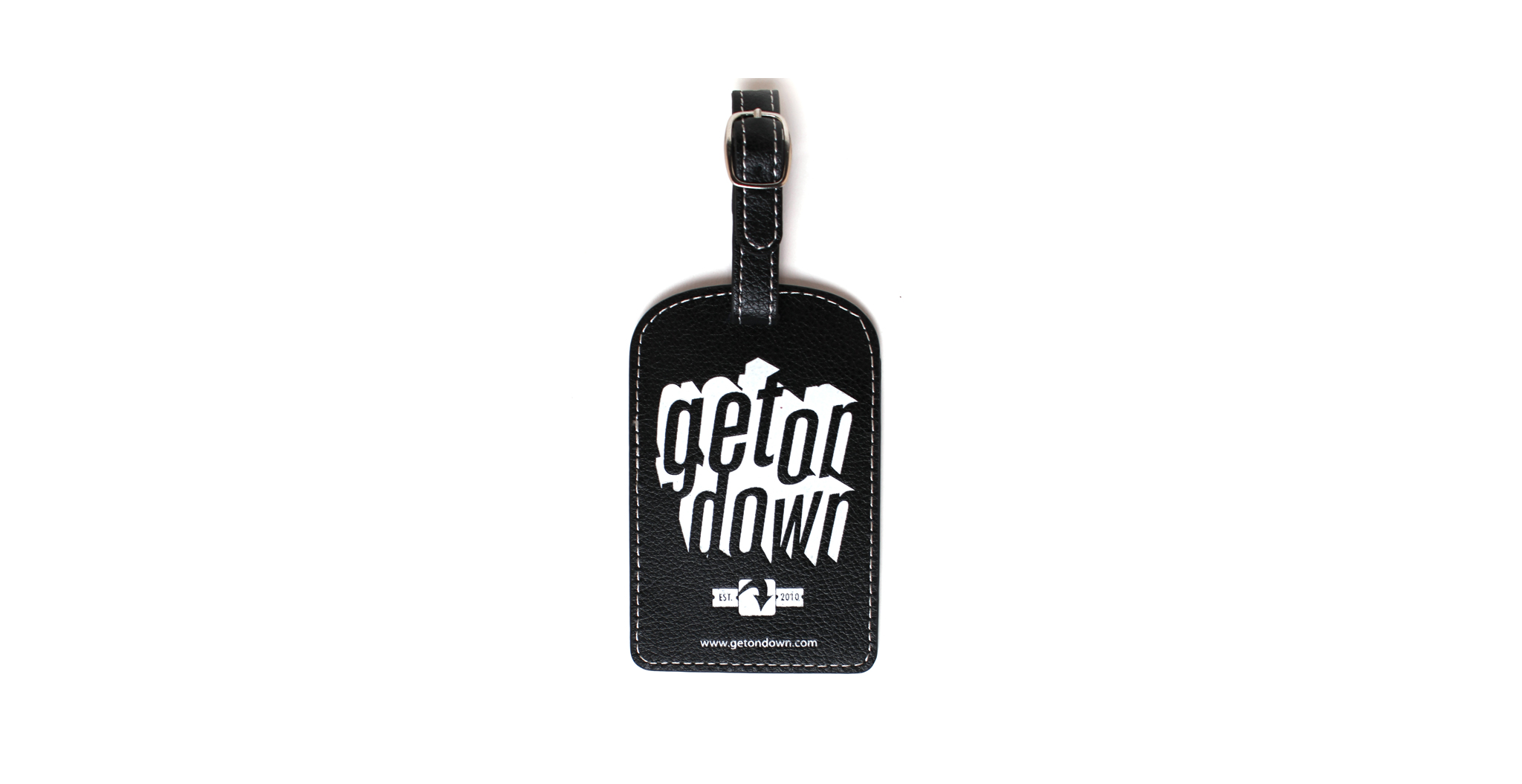 The original vinyl issue of "Beat Bop" by Rammellzee and K-Rob – which is the inspiration for the Box – has been heard by many, but held by few. Only a reputed 500 of the song's initial run, on Jean-Michel Basquiat's one-off Tartown Records label, were made with jacket cover art by the infinitely influential graphic artist (and moonlighting musician and producer). They remain one of hip-hop's "Holy Grail" items, selling north of $1,500 if you can even find one. The audio, which clocked in at over 10 minutes, was issued – with no picture sleeve – on Profile Records soon after the Tartown pressings, and went on to influence countless MCs, with its minimal, languishing funk beat (produced by Basquiat) and Rammellzee's and K-Rob's next-level lyricism.
The '90s classic returns.
The crown jewel of Kool Keith's wonderfully bizarre discography, Dr. Octagon's Dr. Octgonecologyst will receive a vinyl box set reissue to celebrate its 20th anniversary.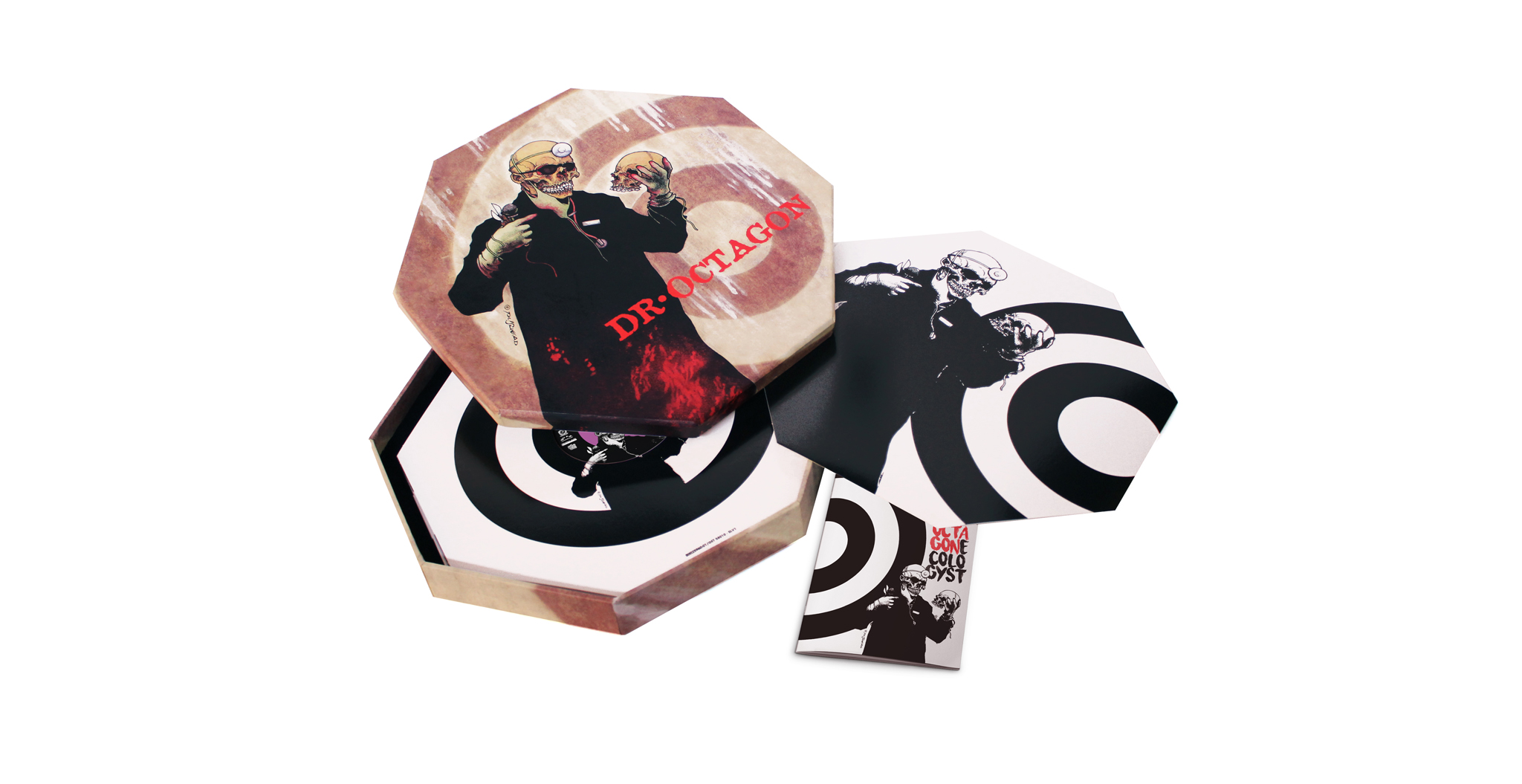 Though the album's 20th anniversary was last year, the enormous 3xLP set from Get On Down makes up for lost time with unreleased songs, a 40-page book of liner notes and new artwork from original album artist Pushead.
It includes two unreleased Dan The Automator remixes as well as a trio of never-before-heard songs recorded during the album's sessions. The liner notes also feature new interviews with both Dan and Kool Keith, as well as many promotional materials and designs from the album's release.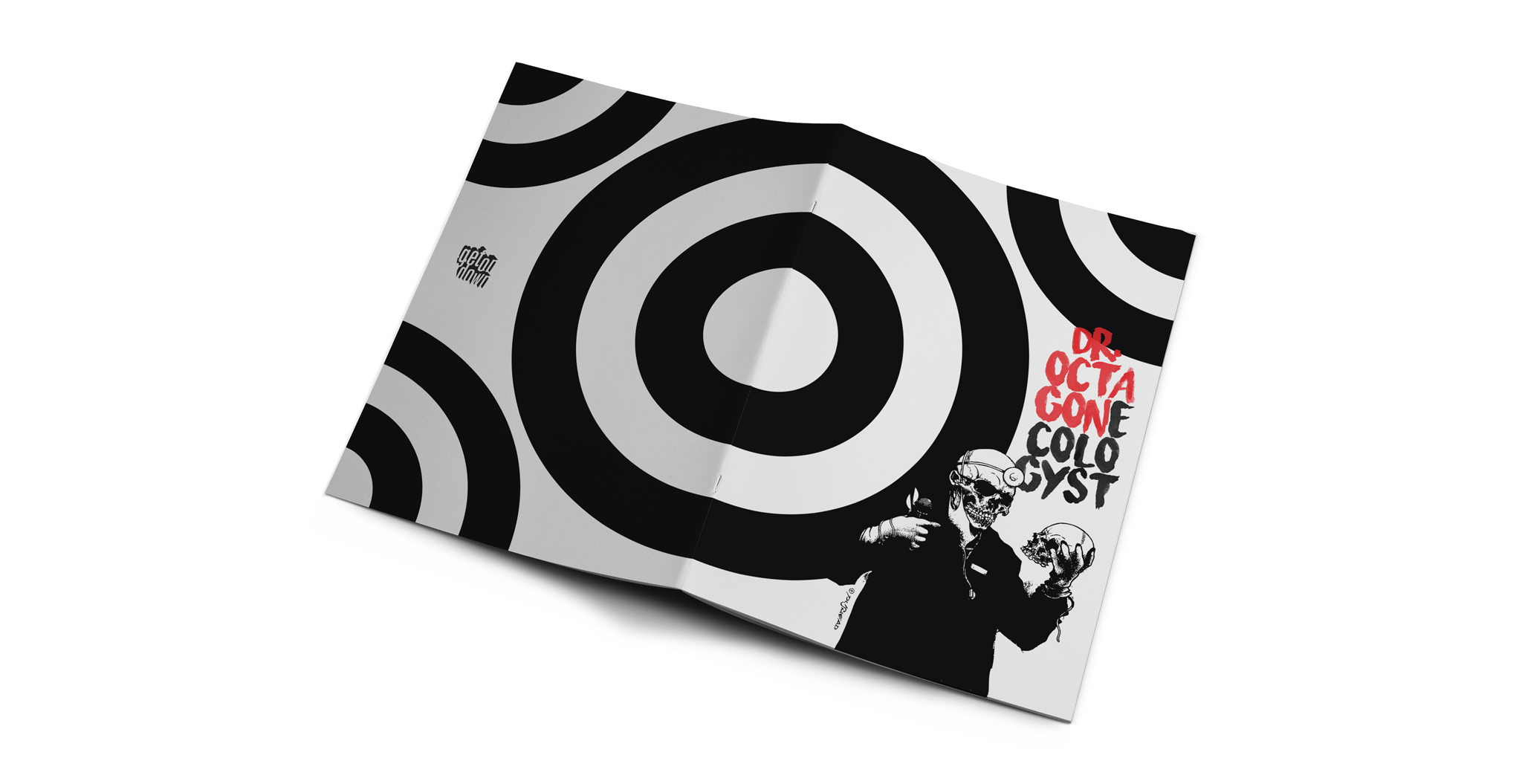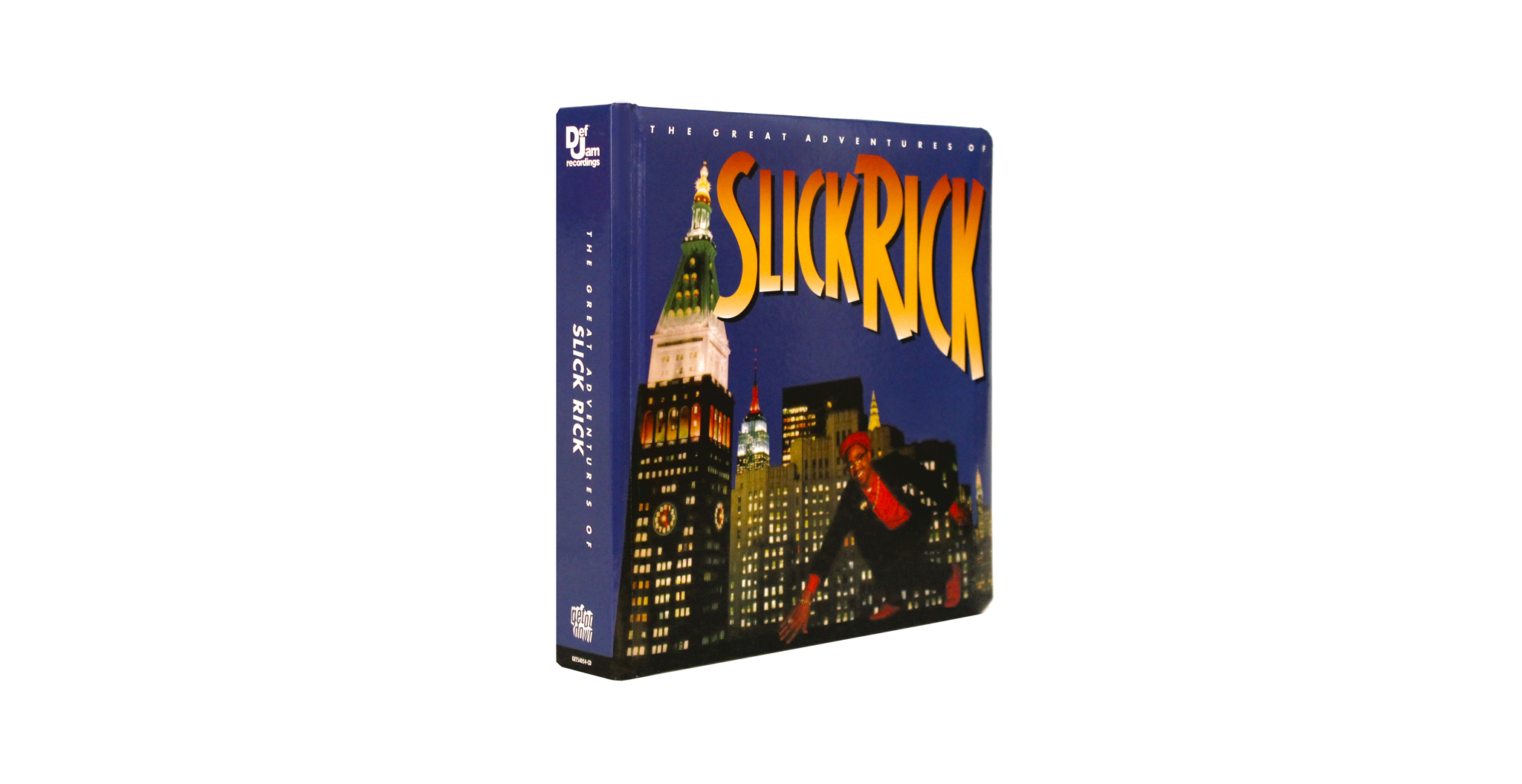 Slick Rick "The Great Adventures of…" Children's Book is an 18-page, puffy-cover children's book with illustrations detailing Rick's classic cops-and-robbers -"Children's Story"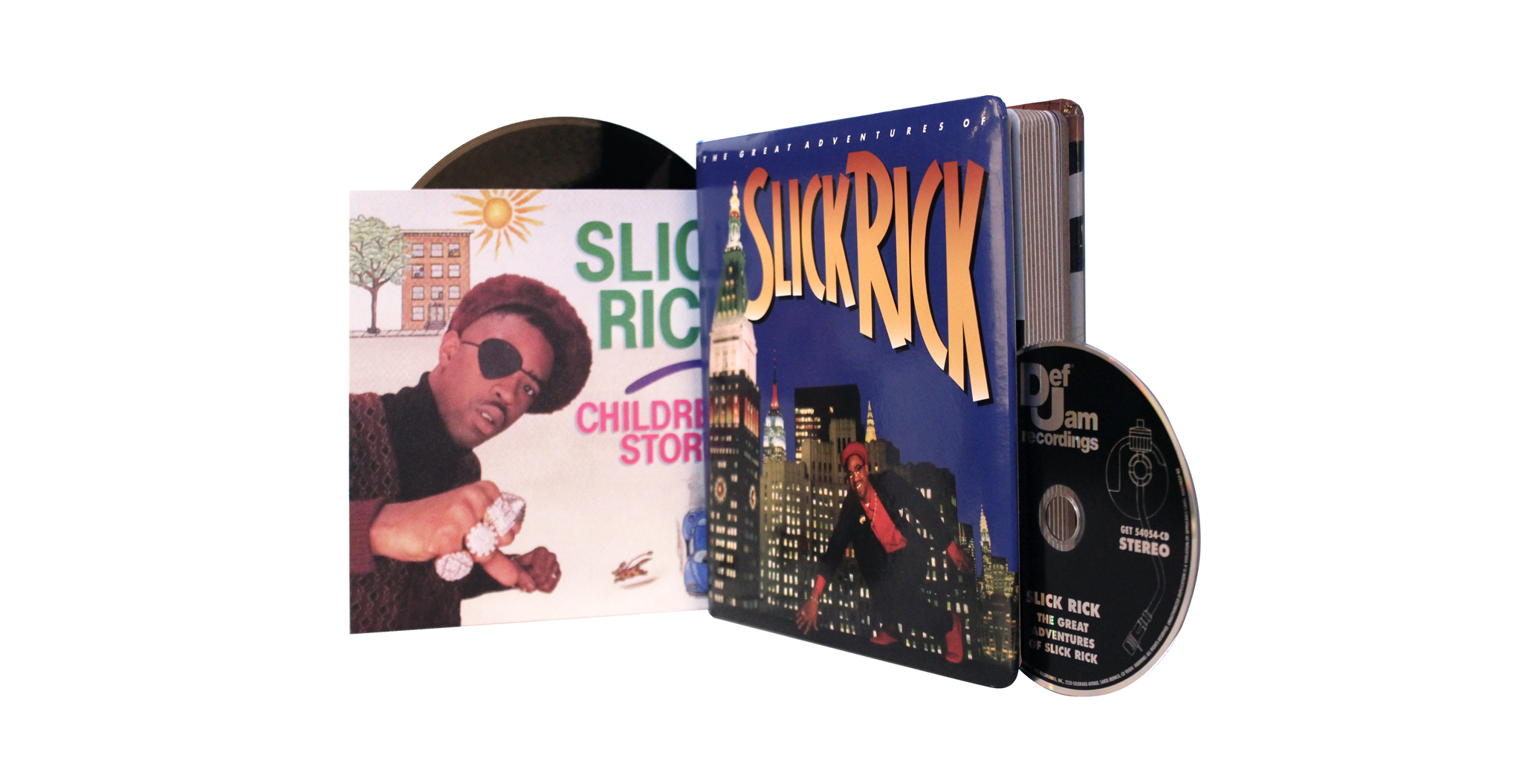 Just hearing the opening lines begins a sing-along that can quickly fill a room: "Once upon a time / Not long ago / When people wore pajamas / and lived life slow…." Rick's lines from the song are re-created in visual form in an 18-page book with a puffy cover – presented like a legit children's book, thick pages and all. From the little boy who was misled to the tense police chase, to the unsure children hearing the story from their "uncle Ricky," this is the most unique way the story has ever been presented.
"The Great Adventures of…" includes 18 pages of original art drawn by Gilberto Aguirre Mata along with the CD of the album.
The Record Store version came with a bonus 7" Vinyl Record Companion.
"The Great Adventures of…" includes 18 pages of original art drawn by Gilberto Aguirre Mata along with the CD of the album.

Get On Down Presents : "Enter The Wu-Tang (36 Chambers)" complete album on 7 inch for the first time ever housed in a deluxe casebook created in full collaboration with The RZA.
This absolutely unique, deluxe edition of this classic album – which has been created in full collaboration with The RZA – is presented as a "Casebook" hardcover book, which houses the album's 12 full songs that are divided into six 7-Inches. And beyond the 56-page liner notes, six additional pages have a Wu-Tang logo picture sleeve in which to put the vinyl. A bonus 7-Inch, "Protect Ya Neck / Tearz" is housed on the exterior of the outer leatherette slipcase, in its own picture sleeve.
• The group's classic (November) 1993 debut album is presented as a set of six 7-Inch vinyl records (with a bonus seventh 7-Inch, see below)
• The entire set is housed in a premium leatherette outer slipcase
• Outer slipcase holds the unique hardcover "Casebook," with six 7-inches as book pages, in addition to liner notes book (see below)
• Packaging also houses two custom Wu-Tang Logo 45 adapters
• BONUS 7-INCH: "Protect Ya Neck (Bloody Version) / Tearz [aka After The Laughter Comes Tears" (Same A- and B-Side as original first self-released single, with recreation of original Sony picture black-on-white sleeve graphics)
• Casebook features a 56-page in-depth liner notes book (aka The Shaolinthology), with new RZA input / interviews, extensive research by journalist Chris Faraone, album lyrics, rarely-seen photos and other rare images from the Enter The Wu-Tang era
• Casebook features a 56-page in-depth liner notes book (aka The Shaolinthology), with new RZA input / interviews, extensive research by journalist Chris Faraone, album lyrics, rarely-seen photos and other rare images from the Enter The Wu-Tang era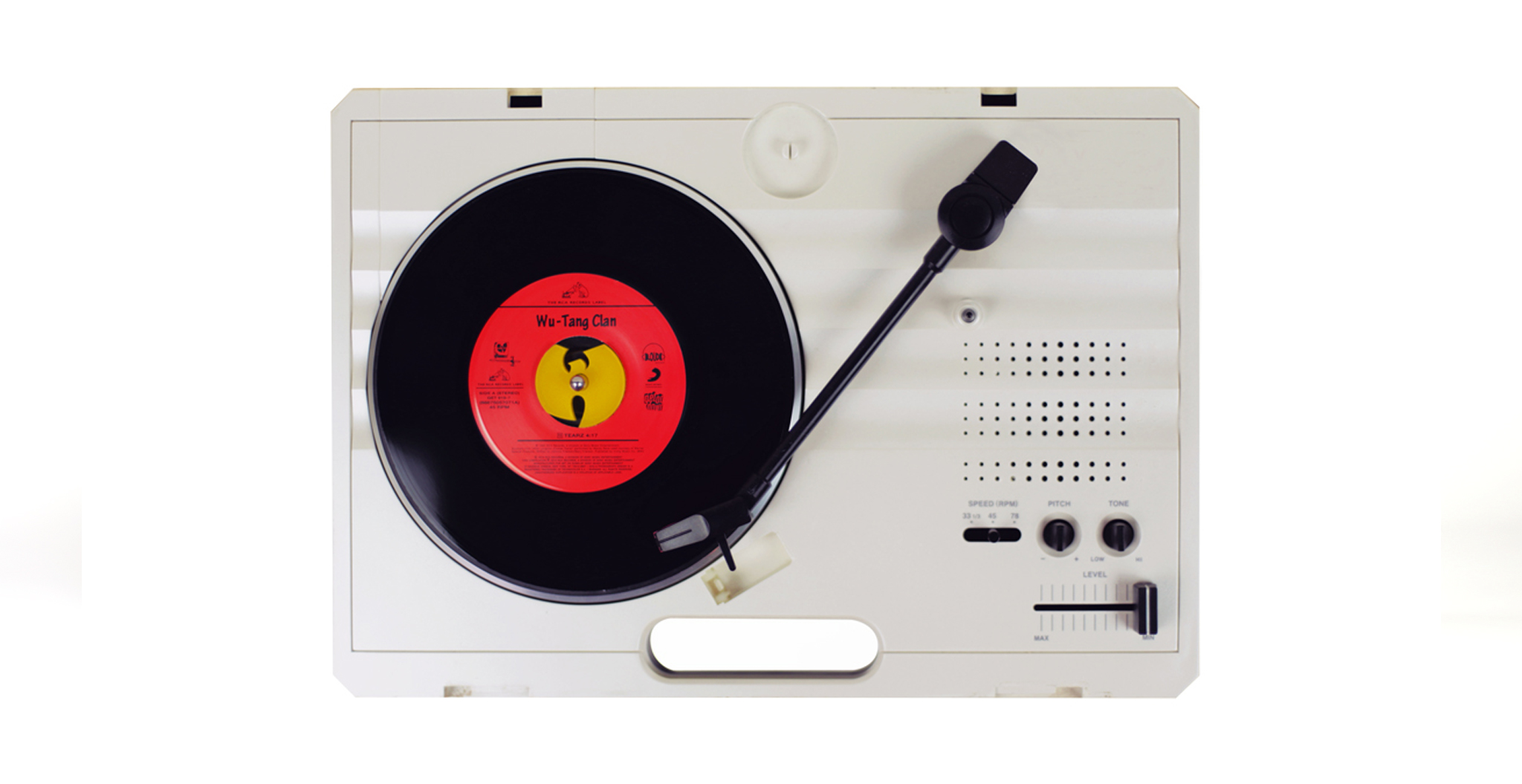 TRACKLIST:

1A: Bring Da Ruckus
1B: Shame On A Nigga

2A: Clan In The Front
2B: Wu-Tang: 7th Chamber

3A: Can It All Be So Simple / Intermission
3B: Da Mystery Of Chessboxin'

4A: Wu-Tang Clan Ain't Nothing Ta F' Wit
4B: C.R.E.A.M.

5A: Method Man
5B: Protect Ya Neck

6A: Tearz
6B: Wu-Tang: 7th Chamber – Part II / Conclusion

BONUS 7-INCH

7A: Protect Ya Neck (Bloody Version)
7B: Tearz [aka After The Laughter Comes Tears]
For the ten years leading up to 1972, the James Brown Revue was an outright superfunk freight train, speeding around the world and crushing all competition. From 1963 to 1971, James Brown had released not one but three albums recorded live at Harlem's famed Apollo Theater. The first volume of the series is still rightfully revered today as one of the greatest live albums of all time. But Volumes II (1968) and III (1971 – aka Revolution Of The Mind) were no slackers either, showing James and his incredible band (with talent including "Pee Wee" Ellis, Fred Wesley, John "Jabo" Starks, Clyde Stubblefield, Maceo Parker, Lyn Collins, Bobby Byrd and many more) at the peak of their respective powers each time, playing a litany of JB hits.

Because of this, it will always be a mystery as to why Volume IV, which was recorded at the Apollo on September 14, 1972, was shelved. This is in no small part because the performers and songs heard here are some of the Godfather of Soul's (and the JBs') strongest. But shelved it was, full of fire but languishing for decades in the Polydor vaults.

 
One look at the tracklist will make you salivate: from instrumental JBs classics like "Pass the Peas," "Gimme Some More" and "Hot Pants Road" to James' own 1972 smash vocal "There It Is," the assembled group of musical geniuses – including trombonist and bandleader Fred Wesley; saxophonist St. Clair Pinckney; guitarists Hearlon "Cheese" Martin and Jimmy "Chank" Nolan; bassist Fred Thomas; and Brown himself on organ – smash through James' New New Super Heavy Funk with ridiculous power, control and panache. Included here, beyond the music, are in-between song introductions and banter, which bring you right into the front row.

This live album stands apart because it was conceptualized to showcase James Brown's favorite players – The JBs – and vocalists, Bobby Byrd and Lyn Collins, who had their own R & B smashes on the People label. And these supreme talents get plenty of space to shine here: Collins' "Do Your Thing" and "Think (About It)" and Byrd's "Keep On Doin' (What You're Doin')," alongside "I Know You Got Soul" simply levitate the bandstand.
The Fat Boys were the highest profiled hip hop group in the early 1980's next to Run DMC. They were part of the first corporate sponsored rap concert (Fresh Fest), they were featured in the movie Krush Groove, one of the first rap groups to travel to Europe, and they sold hefty amounts of records and continued to balloon throughout the decade.
The single "Fat Boys" with Kurtis became a instant hit and it also became the new name of the group. Kurt enlisted his music team to
assemble what became the debut album by the Fat Boys. Larry Smith (Run DMC's producer and arranger), Davy DMX, Don Blackman, and a whole slew of other session players laid the raw backbeat for the three boys from Brooklyn to rock the house!
PIZZA! THE FAT BOYS SELF TITLED 1984 DEBUT GETS THE DELUXE REISSUE TREATMENT! Once a sensation of 1980s culture The Fat Boys were early ambassadors of rap music. Buff Love's beatbox set the tone for their hard beats and hilarious lyrics. Their subject matter ran that gamut from over-eating to comic book characters and girls. With their innate sense of humor they rightfully earned the title The Clown Princes of Rap. It's awesome to see The Fat Boys career given its proper due with this more than appropriate pizza box reissue. Includes Pizza Picture disc vinyl housed in it's very own Pizza Box, 8-1/2" x 11" 20 page booklet and a download card for bonus material and interviews. Recommended for hip hop heads and avid vinyl collectors.
Remember when you'd buy a record after hearing it at the Club? We miss that. With that in mind, We are proud to Introduce Get On Down Sound with the aim to bring back our favorite Dance 12 Inches to a new generation of Vinyl-DJs, and in the process celebrating the clubs, labels and mixers that gave us some of Dance music's most influential cuts. Re-mastered for optimal club use, these official re-issues will be released on a monthly-basis.
The first installment celebrates not only Larry Levan's legacy but also that of Vinylmania. the seminal store set up by Charlie Grappone in the heart of Greenwich Village, Manhattan, just as the culture of 12-inch singles and promo copies was taking hold in the late 70s. From supplying Levan, Tony Humphries and many more with the latest imports to championing the emergence of house music in the mid-'80s, Grappone and his staff played a significant role in New York's own dance music story.
Through the '90s and up until closing in 2007, Vinylmania was a store that catered to DJs from across the complex mixture of racial, social and sexual demographics that made up New York and its legendary nightlife. No matter what list you look at. 'Love Honey' is always attached to Larry Levan's tenure at the Paradise Garage. All the elements of a Garage Track are here; Dub Echoes, Synth Basslines, Percussions that linger, FX -that one can only dream of hearing on a Richard Long System- and an Organ, because after all, they say the Garage was like going to Church.
Henry Stone's TK Records in essence represented the city of Miami when it came to Soul/R&B and the early stages of Disco. In 1974, George McCrae gave the label its first #1 Disco hit with Rock Your Baby. A little more than a year after McCrae's hit, the record label struck gold with KC & The Sunshine Band with five #1 songs on the Billboard Hot 100. Needless to say at the height of the genre's cultural domination, TK was the label to be on.
Why Can't We Live Together: It may have been his biggest hit, but also one that keeps resonating to this day. A response to the devastating news coming from the war in Vietnam, its words "No more wars, we want peace in this world, and no matter what color, you're still my brother." are indicative of a time marked by the horrors of war abroad, and the racial discrimination in America. Written and Produced by Timmy Thomas himself solely on a Lowrey organ, and an early rhythm machine, the song however was far from simple as its emotive message continues to provide a profound context. And even though it's been covered over the years by many artists including Sade and Joan Osborne, Why Can't We Live Together managed to come back on the charts again in 2015, as the instrumental backing to Drake's Hotline Bling, which has now sold over 2 Million copies in the U.S. alone. Once a hit, always a hit.
Africano: When it comes to this Deep Disco cut, Africano is one of those tracks that probably never got much shine in America, but has since become a dancefloor favorite of underground disco DJs worldwide. Curiously, years after its release, its biggest supporters were Italian DJs like Danielle Baldelli, Mozart and Gianni Maselli, who during the 80s played Disco, African records, American R&B, and reggae to create what has since become known as the Afro-Cosmic scene at the height of Club culture in the discothèques of Northern Italy.
Originally released in 1978 on Greg Charmichael's Red Greg Records, "Lady Bug" and "Love Bug" are probably Bumblebee Unlimited's most recognizable hits. Much like Cloud One, Universal Robot Band and Inner Life, Bumblebee Unlimited was a studio-based disco unit conducted by Patrick Adams and Gregory Carmichael. Their only album "Sting Like a Bee" was released by RCA in 1979 with contributions from longtime Adams & Carmichael collaborators Leroy Burgess (vocals), Norbert Sloley (bass), and Richard Taninbaum (drums).With an undeniable groove, signature keys and arrangements by Patrick Adams, in addition to the comically sped-up vocals, "Lady Bug" is considered by many to be one of the most important underground tracks of the Disco era.
As with the original "Lady Bug" 12" Single, the John Morales and Frank Trimarco "Sunshine Sound" mix takes the A-Side of the RCA release. A true Disco version in every sense of the word, this almost 10 minute mix brings the Latin percussions to the front, making it a true dance floor classic, and establishes John Morales as one of the best remixers in the industry. Similarly to the Morales/Trimarco version, the percussions are accented throughout the mix making it ready for the discotheque. However, the two mixes are undoubtedly different, with Levan's bringing more funk out of the Adams composition by focusing more on the keys and the infectious bass lines. No real point in arguing which is better, so let's just be glad we have both.
When there's rhythm, people will move, and moving people was the fate for these two songs from Spanish super group Barrabas. Originally released in 1972 on RCA Spain, 'Wild Safari' and 'Woman' would become underground hits among New York City disc jockeys at a time when Discotheques preceded disco music. With a successful debut album, Barrabas was one of the first international groups to leave its mark on the disco circuit with these two hit singles. 'Woman' and 'Wild Safari' charted well in various countries across Europe and the Americas, including the USA and Canada. "In the 1979 first edition of the Rolling Stone Record Guide, Dave Marsh dismissed them as a "poor man's Mandrill, busier and less focused." But they sure hold up now."
"While in Europe in the summer of 1973, Dacid Mancuso picked up an album, Wild Safari by a Spanish group called Barrabas, and back and improved Loft, the mix of Latin Grooves and psychedelic funk on the titled track and another called "Woman" became instant Loft Anthems. When his patrons clamored for their own copies, Mancuso contacted the Spanish label and imported the first of several boxes, selling the records at cost. He gave a copy to Nicky Siano, and the teenager took it as a peace offering, hammering "Woman" to death." - Tony Fletcher | Over the years it has been well documented that the music from the Iberian Rockers, and in particular their song 'Woman,' found a home in both Nicky Siano's The Gallery and in David Mancuso's legendary Loft around 1973. Curiously but perhaps not surprising, a few years later 'Woman' would also become a breaker's anthem in a nascent hip-hop scene, where having obscure or 'ultimate' breaks would separate a Grandmaster from the rest of the flock.
[FP001] Endless Wave - City Walls EP
Format: CD
Year: 2010
[FP002] In Like Lions - At Night EP
Format: CD
Year: 2010
[FP003] Viva Viva - Viva Viva
Format: CD
Year: 2010
[FP003] Viva Viva - Viva Viva
Format: LP
Year: 2011
[FP003] Viva Viva - Viva Viva
Format: LP
Year: 2011
[FP004] Frankensteez - Mister Jason Has a Posse
Format: 12" Single
Year: 2011
[FP004] Frankensteez - Mister Jason Has a Posse
Format: 12" Single
Year: 2011
[FP005] Endless Wave - Notes From The Compound
Format: CD
Year: 2011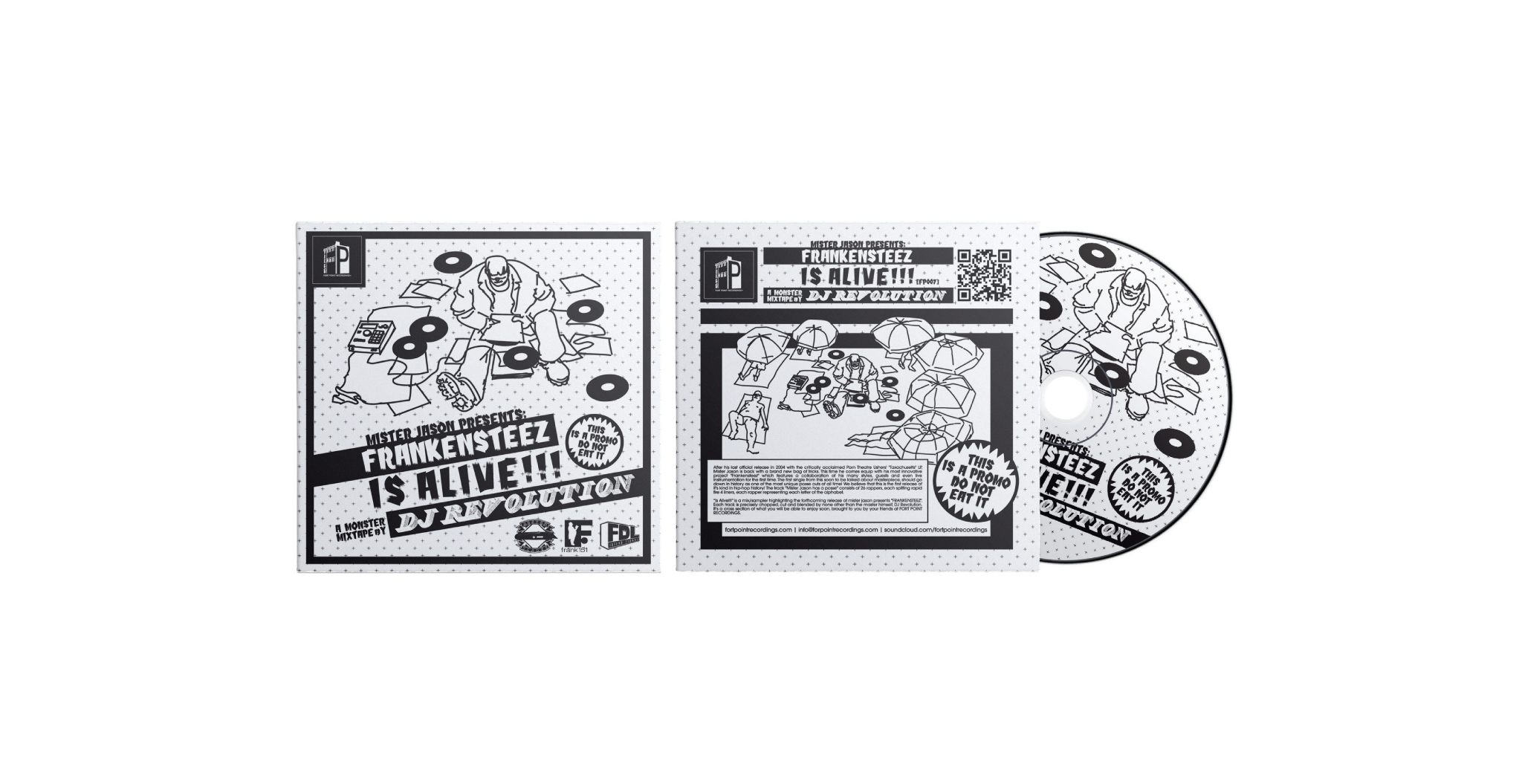 [FP007] Frankensteez Is Alive!!!
Format: CD (Mixtape)
Year: 2011
[FP012] In Like Lions - Sheets/ Halfway Home
Format: CD Single
Year: 2012
[FP008] Mister Jason presents: Frankensteez
Format: CD
Year: 2011
[FP010] In Like Lions - Through Red & Blue
Format: CD
Year: 2012
[FP009] Viva Viva - What's The Kim Deal
Format: LP
Year: 2012
[FP012] Mister Jason Presents: The Son of Frankensteez
Format: 12" Single
Year: 2012
[FP012] Mister Jason Presents: The Son of Frankensteez
Format: 12" Single
Year: 2012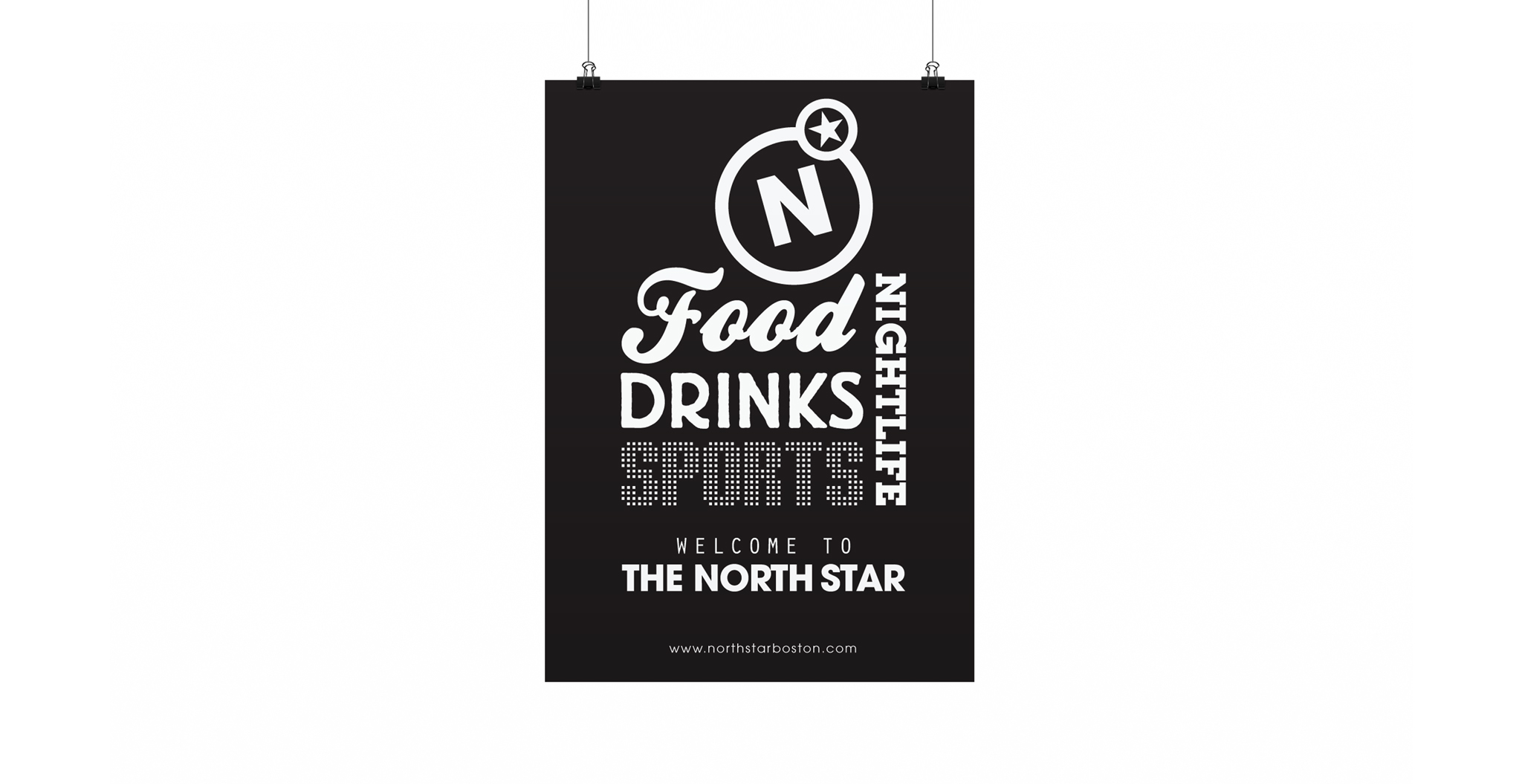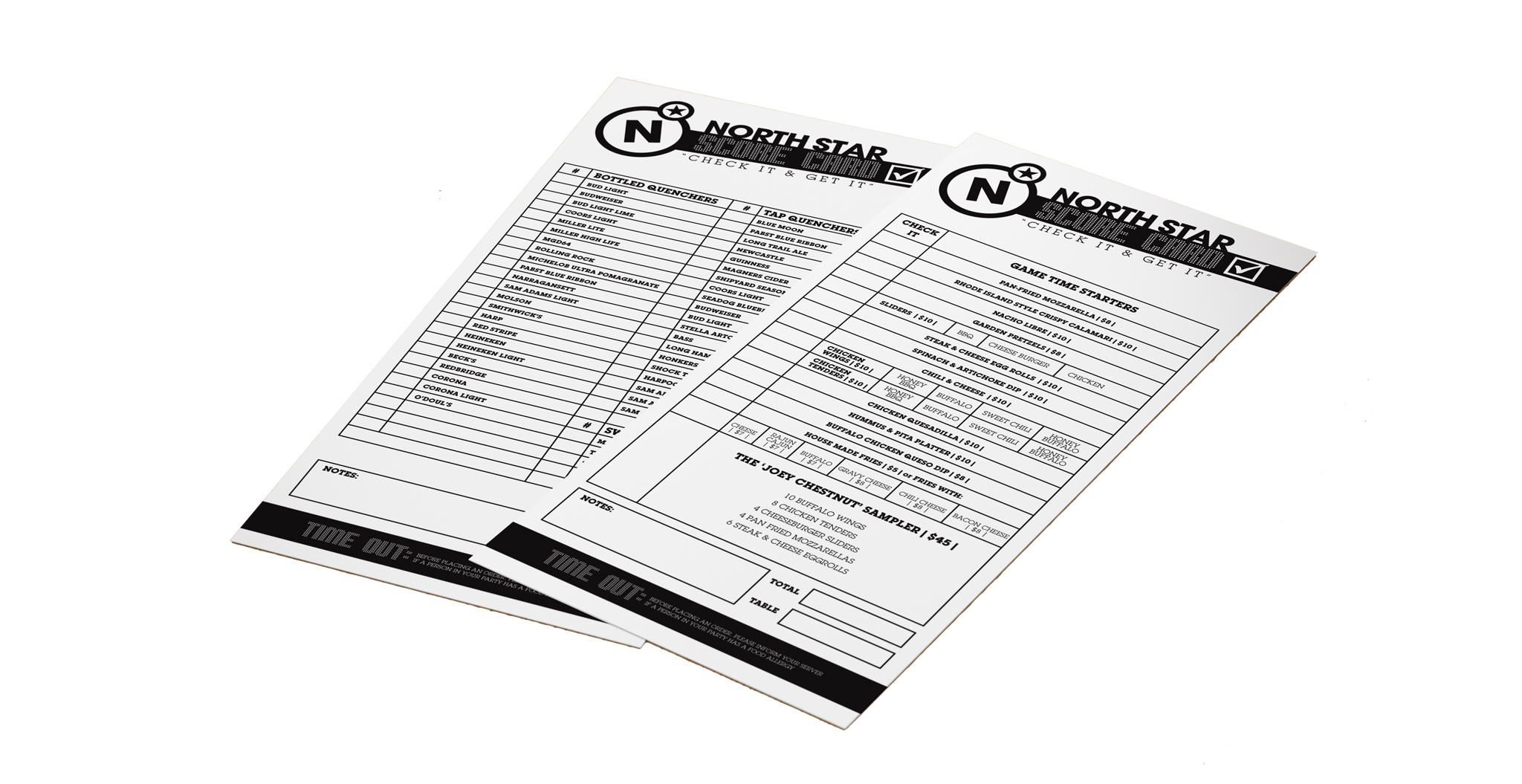 Intro
Get On Down
• Graphic Design + Marketing Collateral
• Identity
• Art Direction
• Packaging Design
Get On Down is a Boston-based record label and premium online boutique offering an eclectic array of products, from deluxe music reissues on vinyl, cassette and CD, to apparel and pop culture artifacts. Get On Down titles are distributed globally by Traffic Entertainment Group.
Established in 2010, the label has over 150 titles in its always-expanding catalog, ranging from hip-hop classics by Common, Run-DMC, Ol' Dirty Bastard, Souls of Mischief, Ghostface Killah, Raekwon, GZA, The Pharcyde, Jurassic 5, Afrika Bambaataa and Non-Phixion to rock, punk, dance, soul and reggae essentials by James Brown (and his People Records stable), Bo Diddley, Sly & The Family Stone, Howlin' Wolf, Zapp, Arthur Russell, TAANG! Records, Harry Nilsson, Lee "Scratch" Perry and King Tubby. Get On Down has also gained a great deal of attention for their Wild Style Breakbeats seven-45s "casebook" set (in collaboration with Kenny Dope's Kay-Dee Records) and Joe Mansfield's Beat Box: A Drum Machine Obsession book from late 2013, the labels first foray in the publishing world.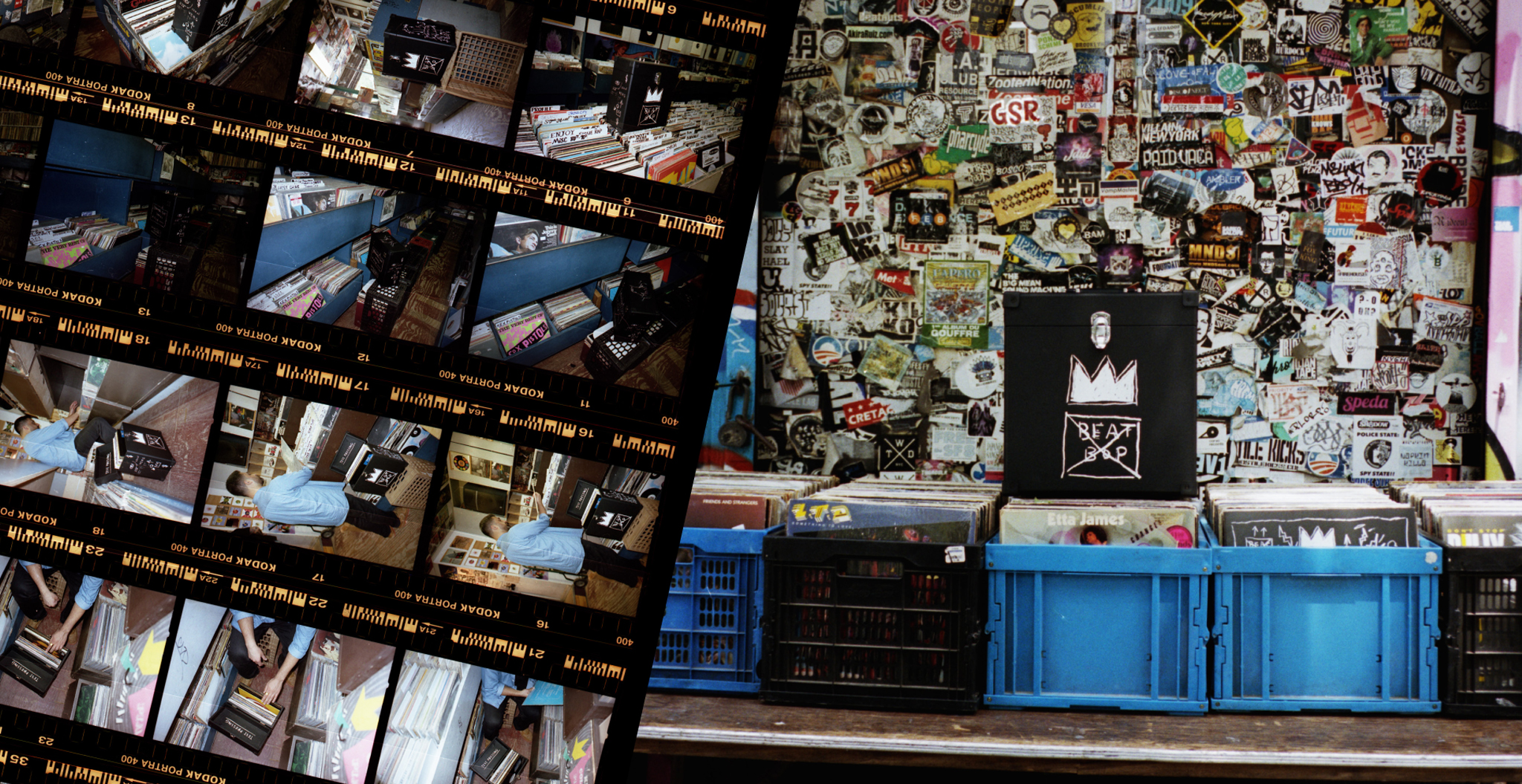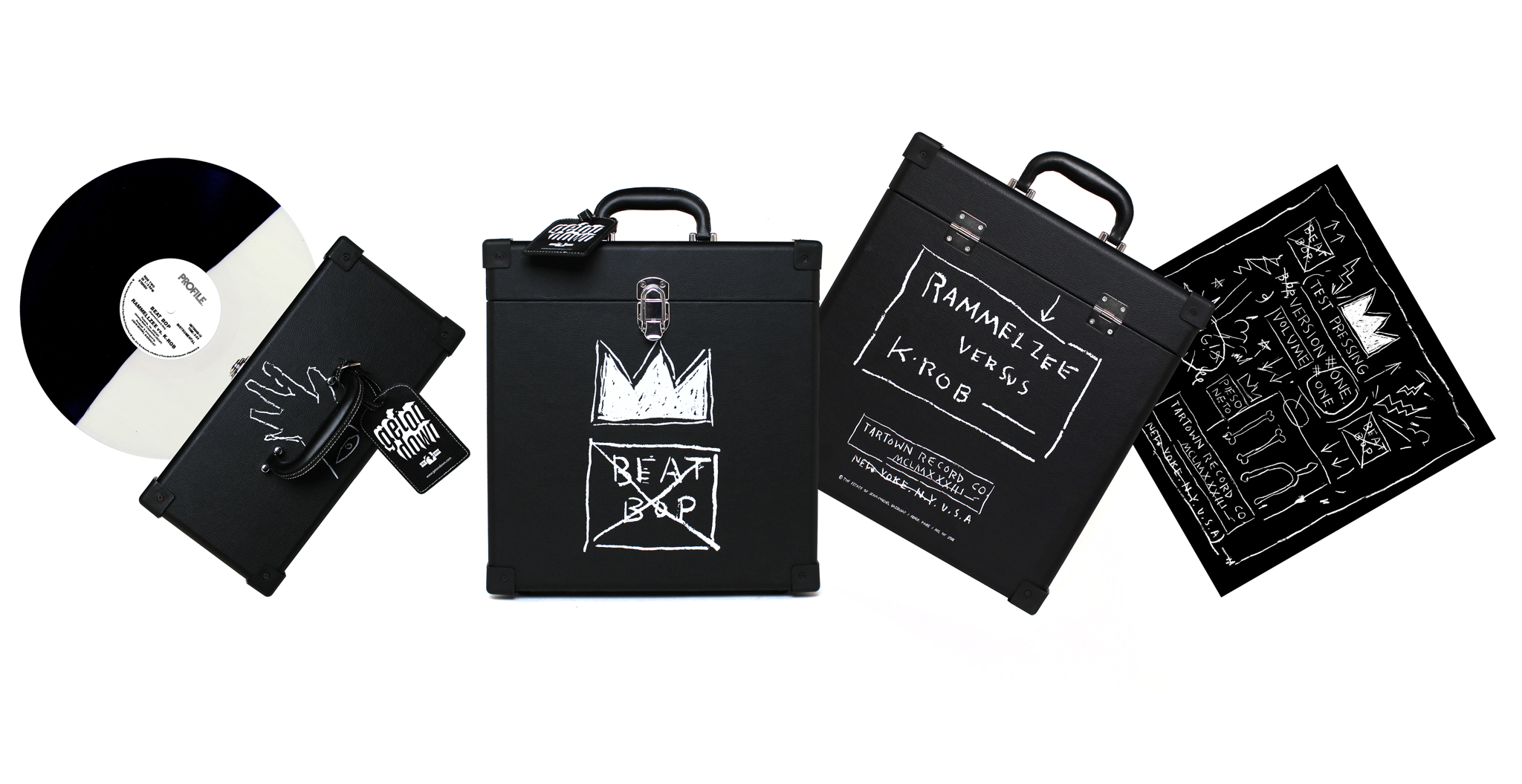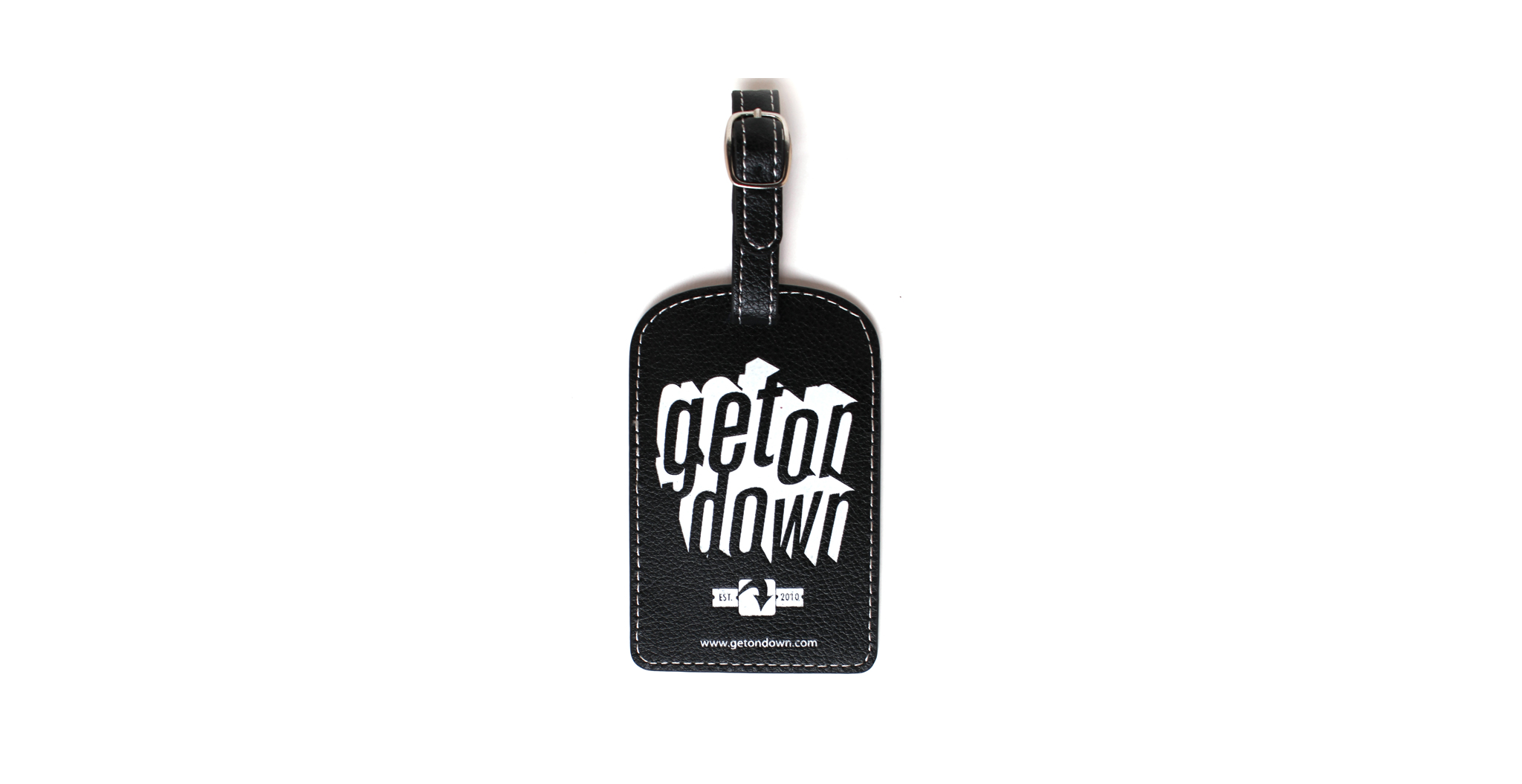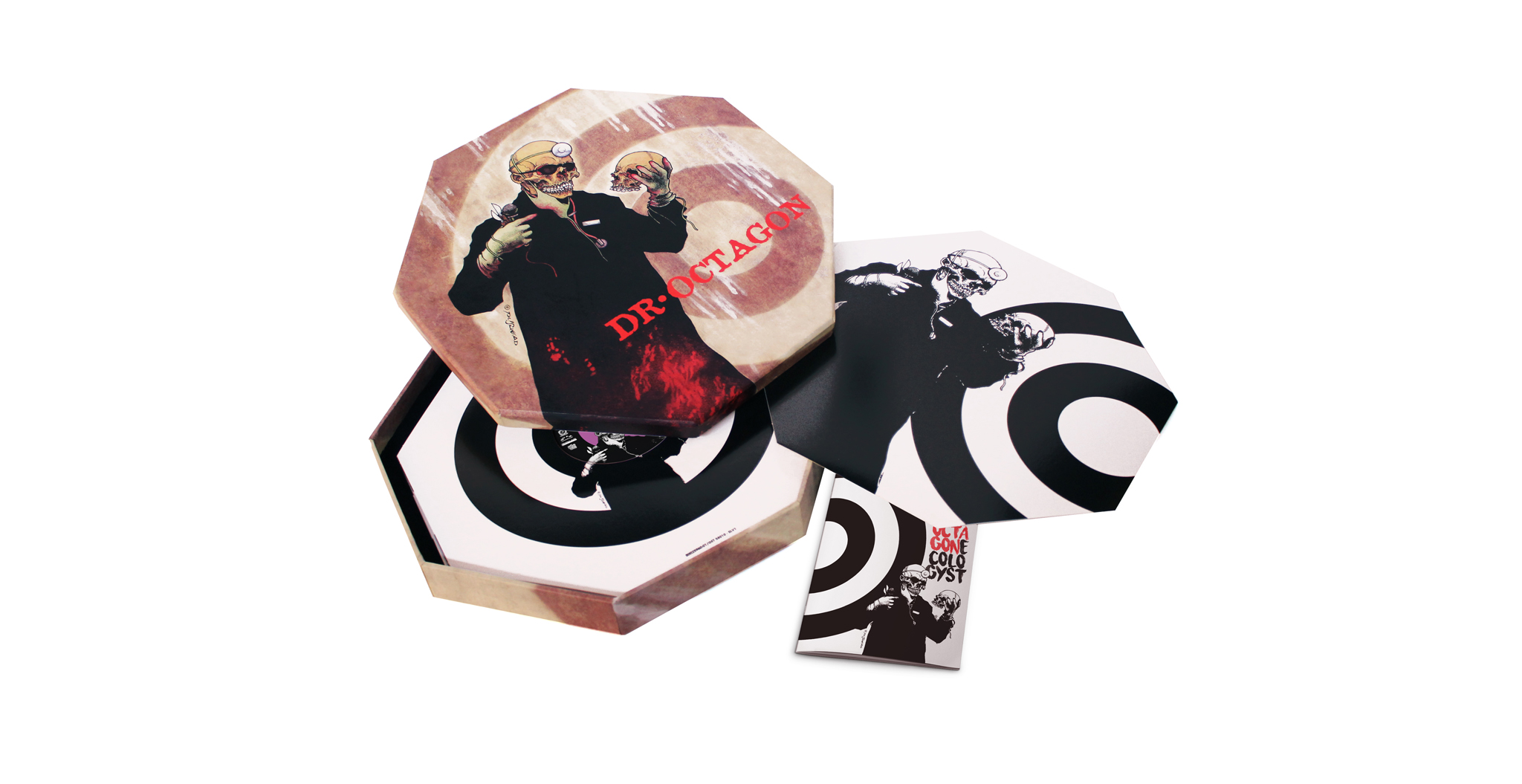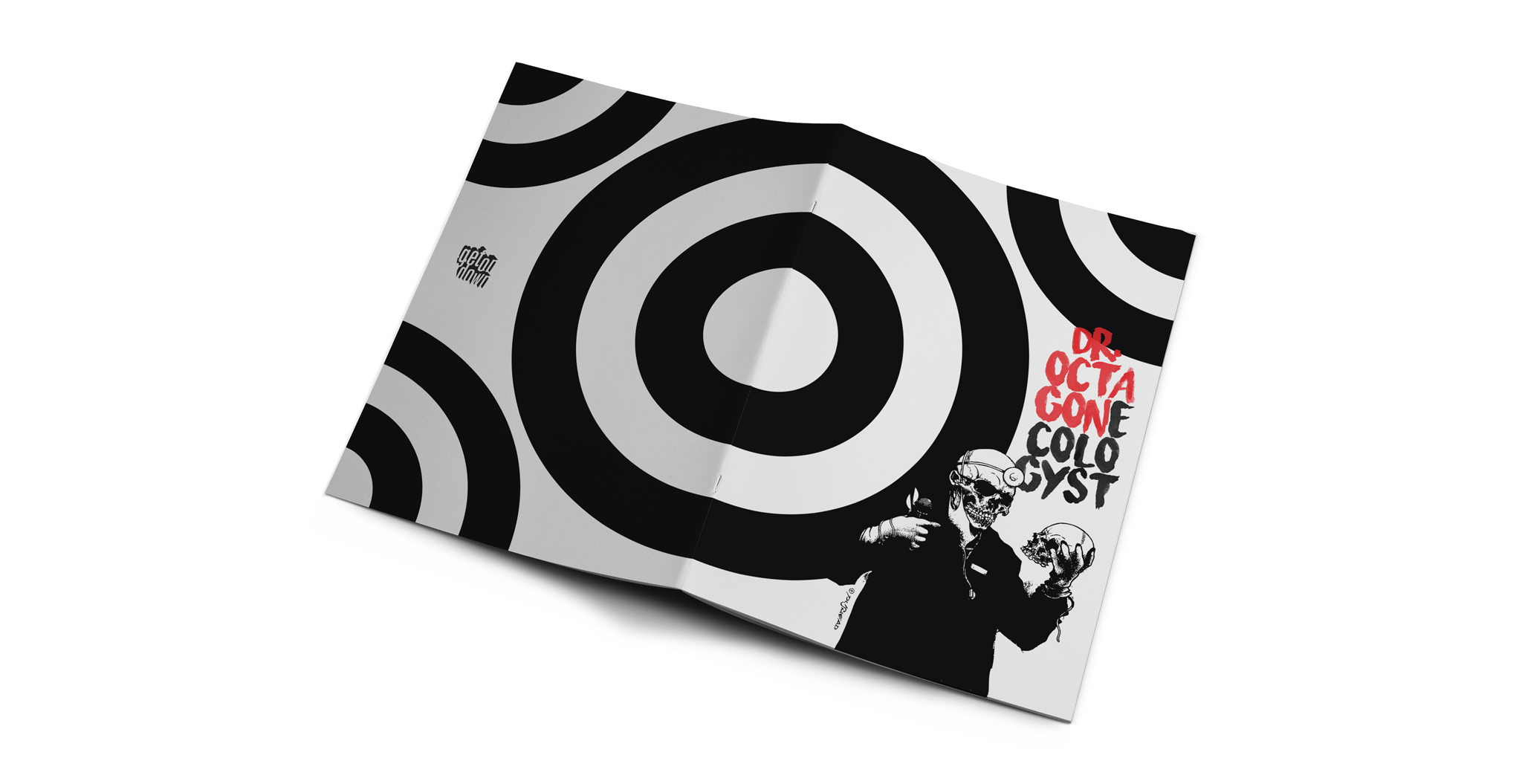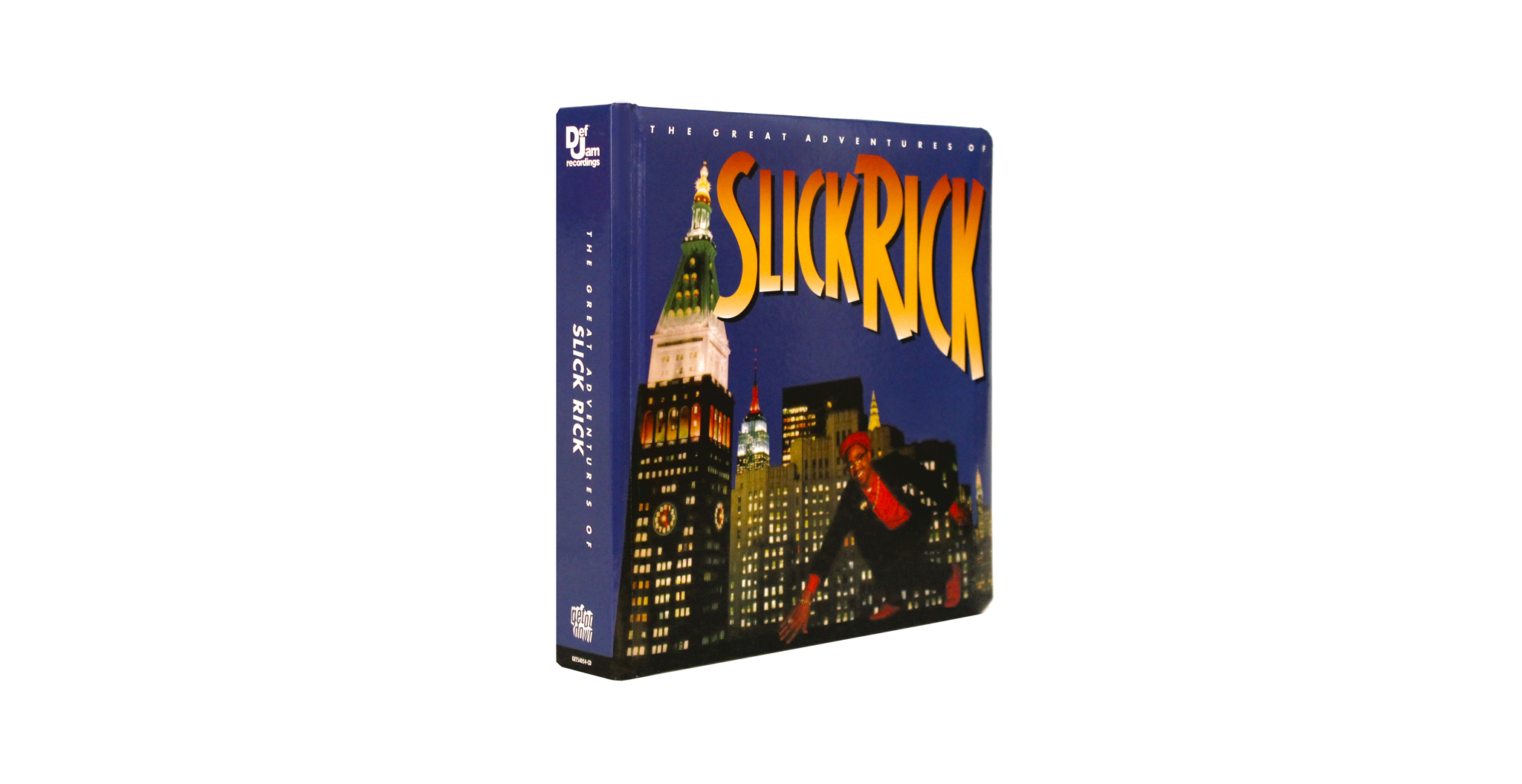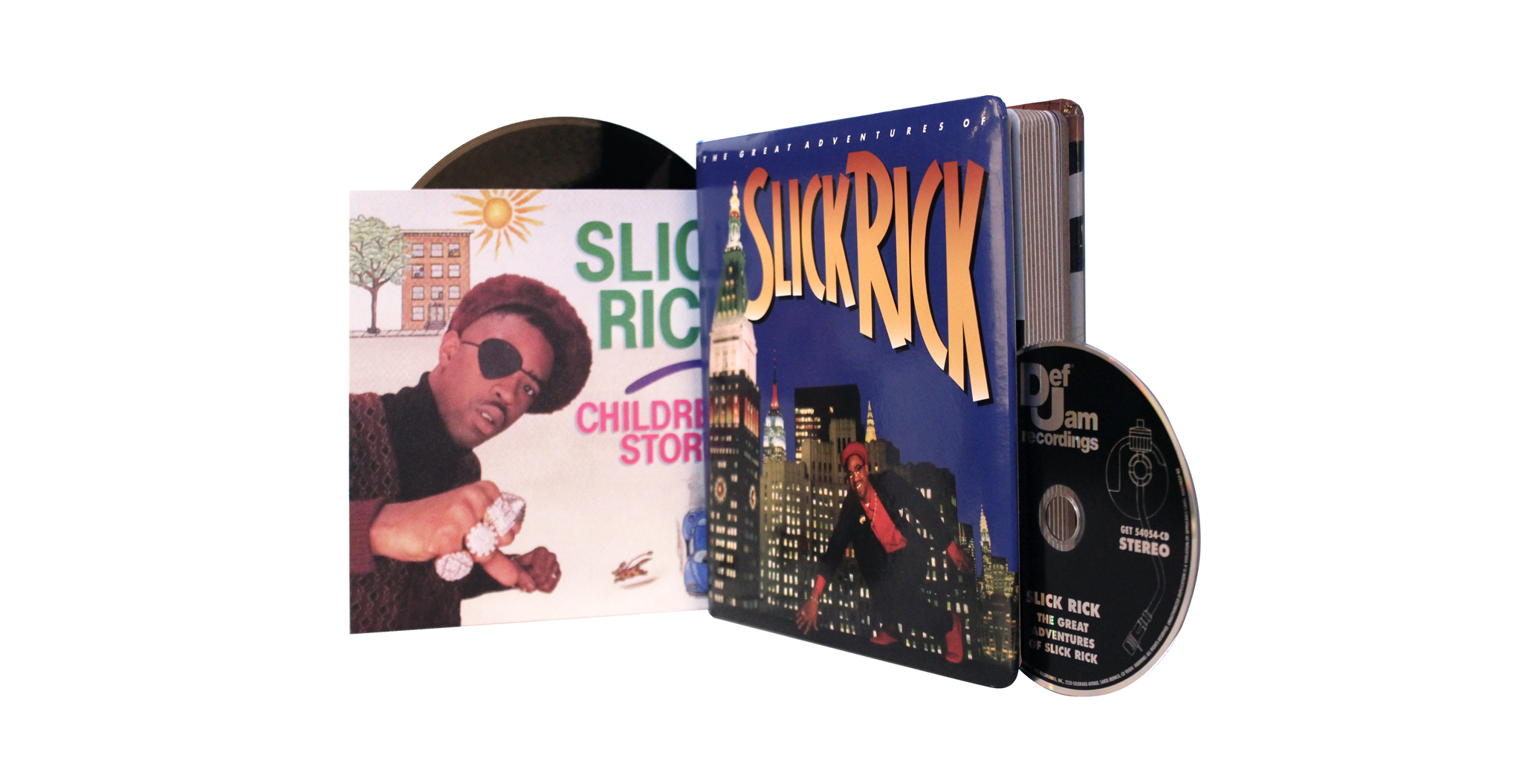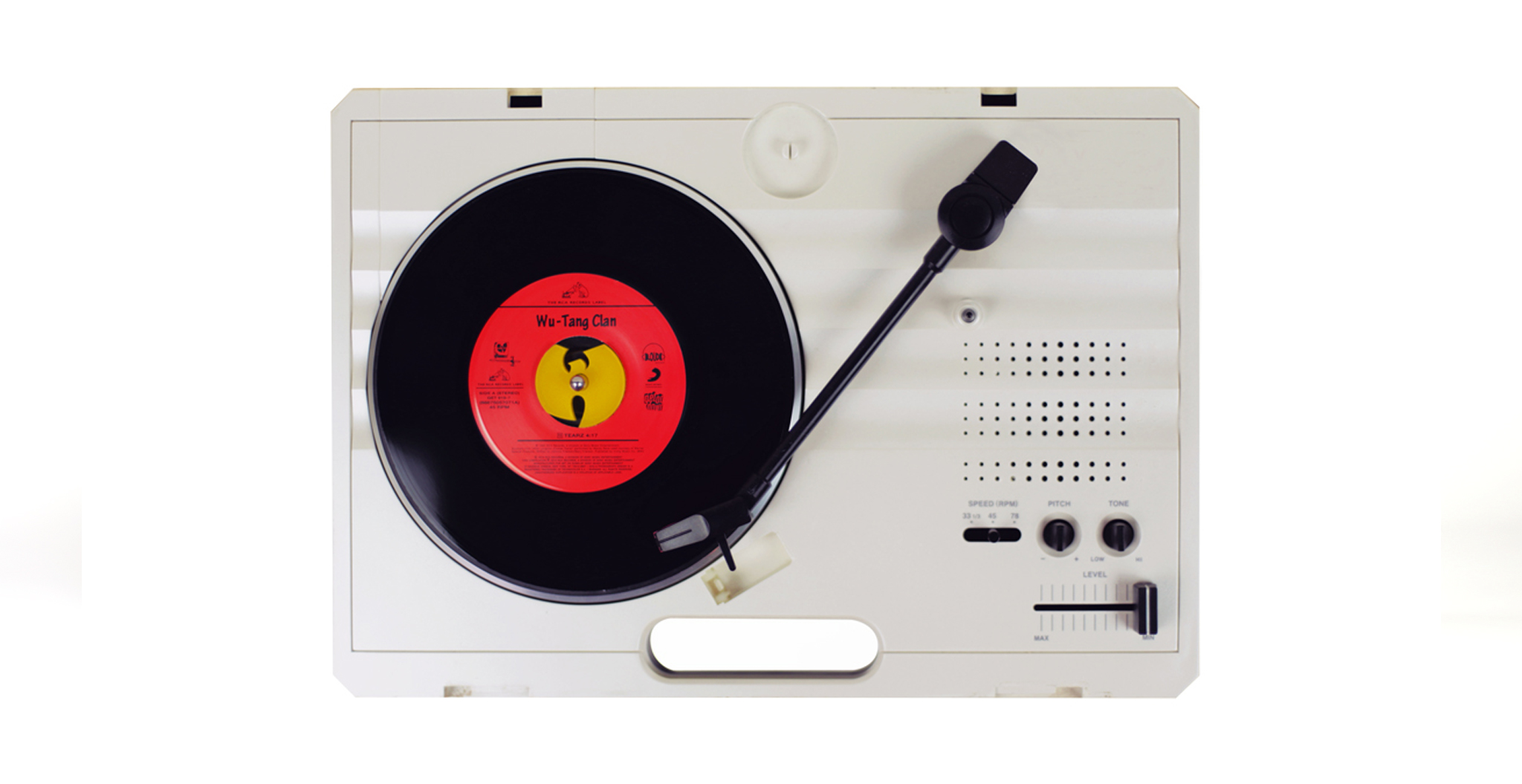 Beat Box Book
Get On Down Sound
99 Nights
Fort Point Recordings
• Graphic Design + Marketing Collateral
• Identity
• Art Direction
• Packaging Design
Paying tribute to a neighborhood best known for its artist lofts and architecture firms, Fort Point Recordings is a collaboration of like-minded individuals that have a downtown music venue as their nexus.
Label executive Peter J. Fiumara II, a former DJ and current owner of Good Life on Kingston Street, wanted to bring the sounds of his club beyond its walls to a global audience. For the past five years, the venue has been a home-away-from-home for domestic and international DJs and promising musicians.
Focusing primarily on indie rock outfits and electronic music producers, the label was inspired by the soundscapes created at Fort Apache Studios, where a number of Fiumara's favorite groups, (Radiohead, Pixies, Dinosaur Jr.) recorded albums in a Roxbury warehouse.
With 14 releases under its belt, Fort Point has been the platform for local groups Viva Viva, In Like Lions, Endless Wave and Hip-Hop producer Mister Jason under his Frankensteez Alias.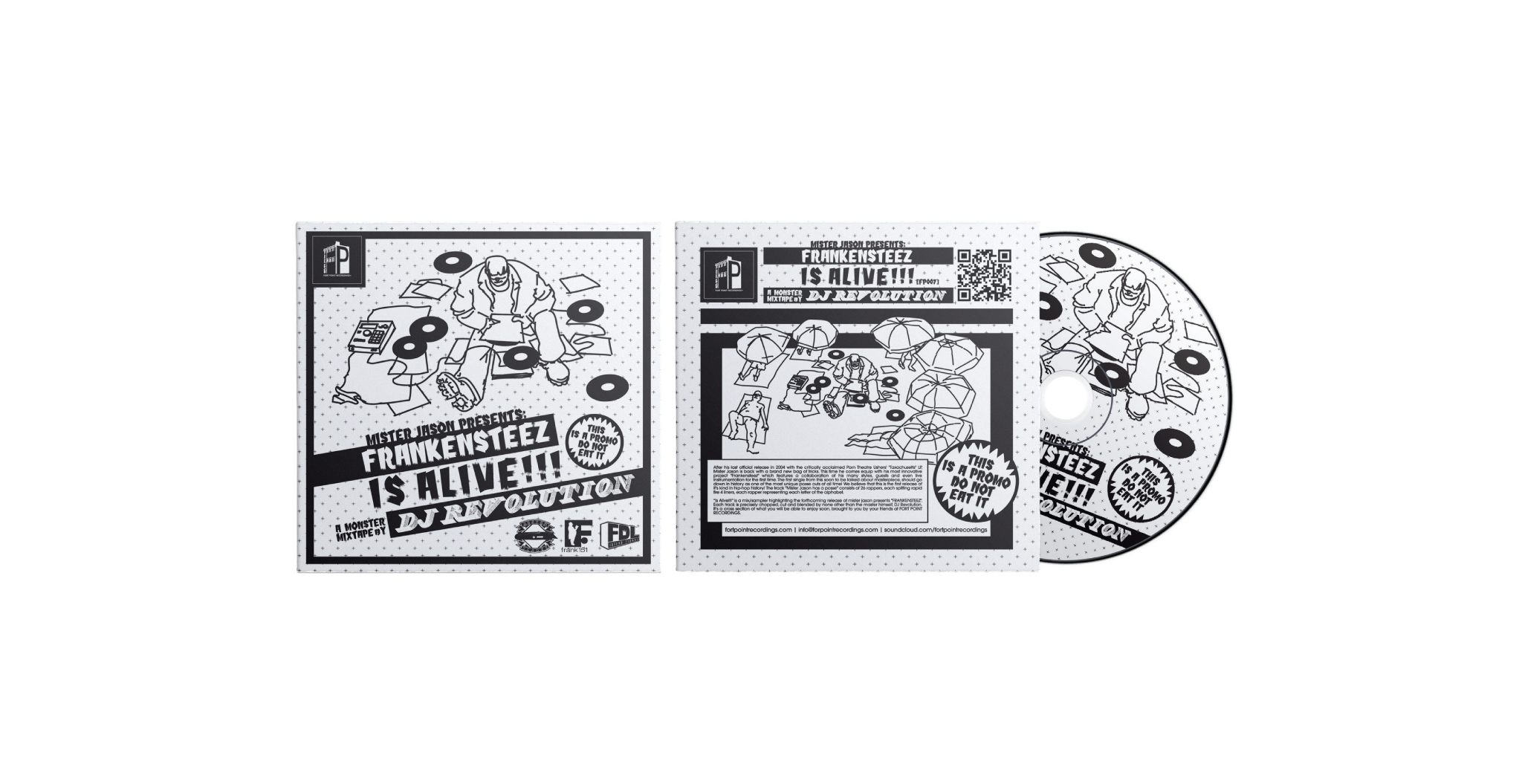 Good Life Boston
• Graphic Design + Marketing Collateral
• Identity
Good Life resides in the heart of downtown Boston and is a full restaurant and nightclub experience. Once an ode to Sinatra and the swinging rat pack-era of yesteryear, a family acquisition of the venue, major renovation and heavy marketing campaign transformed Good Life into a popular lunch and after-work in the financial district, and a nighttime hotspot for club-goers, hipsters and overall music lovers. Good Life has earned numerous awards from local media including several honors from The Boston Music Awards and The Dig proclaiming the best dance venue in the city.
With two floors, three bars, local artwork, live music and world reknowned DJs spinning both upstairs and down, Good Life is a slice of something different in the always vibrant Downtown Boston.
The North Star
• Graphic Design + Marketing Collateral
• Branding & Identity
Not Your Ordinary Sports Bar…The North Star started in 2010 to bring a bar to Boston that combines sports, live music, and nightlife in a fun, lively environment. The North Star, located in Boston's West End and right down the street from TD Garden, provides a modern sports bar atmosphere with an impressive cocktail list and bistro-style menu that includes a Brunch of Champions every weekend and features NESN's Best Boston Sports Bar Dish 2013, "The Joey Chestnut Sampler".
North Star is the proud home of the Cleveland Brown Backers (Boston Chapter), along with the alumni and fans' meetups for the following College Football teams: University of Tennessee, University of Arizona, UCLA, University of Central Florida, Virginia Tech, West Virginia University, University of Missouri, University of Arkansas, and University of Colorado.